We're thrilled that The Perfect V will be included on this trailblazing CEW panel!  
The woman's empowerment movement has broken down barriers and sexual wellness is now heralded as the next big beauty opportunity. Melissa Hago, Vice President Creative/Beauty for Fashion Snoops will present an in-depth snapshot of the market. Following, hear a trailblazing panel of industry experts including Laura Schubert, Co-Founder of Fur, Sunday Riley, Founder and CEO of Sunday Riley and, Avonda Urben, Founder and CEO of The Perfect V in a conversation moderated by WWD's Executive Beauty Editor, Jenny Fine.
Click here for more information.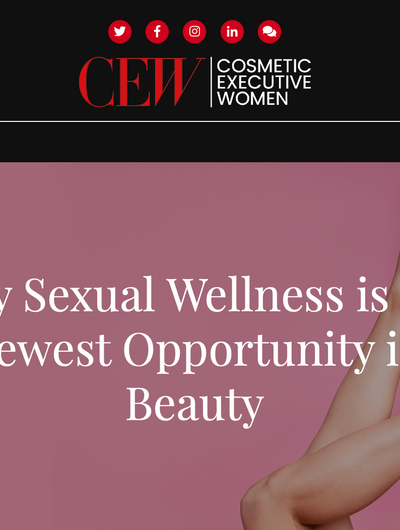 ---